Virtual Workouts,
Real Results
Play for Free or Upgrade to Premium
Free rides and games are always available for a great workout. Upgrade to Premium for unlimited access to all rides and games as well as other great features!
Now Works With Smart Bikes, Ellipticals, Smart Trainers, and Sensors!
Whether you have a Smart Bike, Smart Trainer, or Bluetooth 4.0 Cadence or Speed Sensor, VZfit will work with your gear.  Check the list, and if your gear isn't on there be sure to let us know. We are constantly adding compatible devices to ensure the most open platform.
We even work with most Ellipticals when combined with a cadence sensor.
What is VZfit?
VZfit apps Using the power of virtual reality and any stationary bike, you are transported to worlds where you must pedal to move. VZfit will turn every workout into fun and exploration. 
"I've been exercising on Virzoom almost every day. There is no question that I got in so much better shape using it!"
"This feels like it was the missing piece in my weekly exercise routine!"
"I love how real the workout feels. It fits well and there's a huge variety of workouts to choose from."
"Having a blast. Got to ride in the Alps yesterday. Norway the day before."
"I think that Virzoom is the best thing to happen to indoor bike training!"
"I simply love this device. It has made exercise biking fun again with the ENTIRE WORLD at your fingertips."
"This is the way to go if you have trouble getting motivated to use your stationary bike also known as the old electric clothes hanger."
Where will VZfit take you?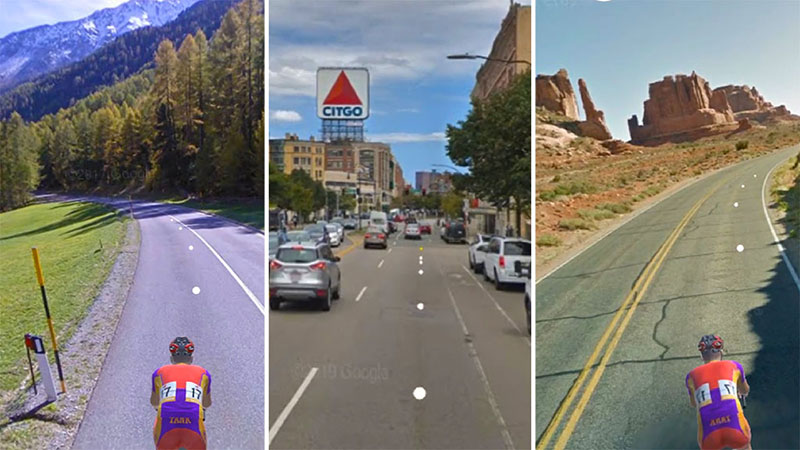 VZfit Explorer
Ride any of the 10 million miles of Google Street View in Virtual Reality. Choose from our curated rides, community shared rides or design your own personal tours and upload them.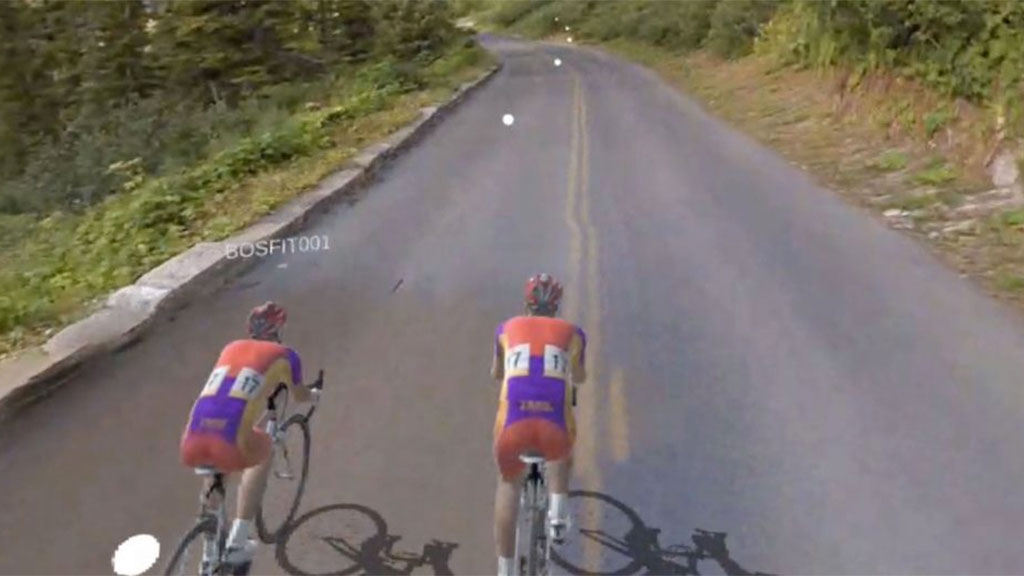 VZfit Workout Trainer
Enable the virtual trainer to get an Interval, HIIT, Heart, Touring, or Tabata workouts.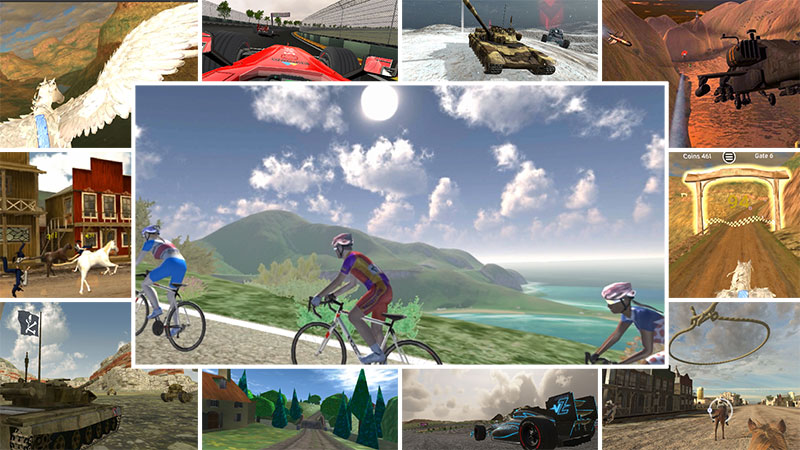 VZfit Play
More than just a VR bicycling experience, you can also battle tanks, race an F1 car, fly a Pegasus, or lasso old west bandits!
An Amazing VR Exercise Experience
VZfit transforms every ride into an adventure — virtual motion that feels great!
Click and drag the video to look around.
"A bike that's not going anywhere can take you around the world."
"I couldn't stop grinning"
"I never want to get off this bike"
"20 minutes have flown by and I haven't even noticed"